ONE FOR ALL!
You'll find all answers on the airport website, never mind the way you travel.
Personalised contents
Information routes to suit all needs. Whether travelling as a family, a couple, a PRM, you will always find what you need.
Enhanced e-commerce services
Reservations of parkings, flights and VIP Lounge passes have never been this easy.
Optimised customer experience
Contents, surfing, reserved area, customer care, all is targeted at travellers. Your experience is the key for us.
Enhanced accessibility
On your pc or smartphone you'll have easy access to all information.
I design principles del nuovo sito.
1. Focus on the people
A guide for each passenger
Whether you are a passenger on departure, arrival or accompanying someone, thanks to the new passenger guide you will always find a quick answer to your needs. Dedicated contents to grant you a complete and clear assistance throughout the whole journey.
Discover the new contents we thought for you:
Much more…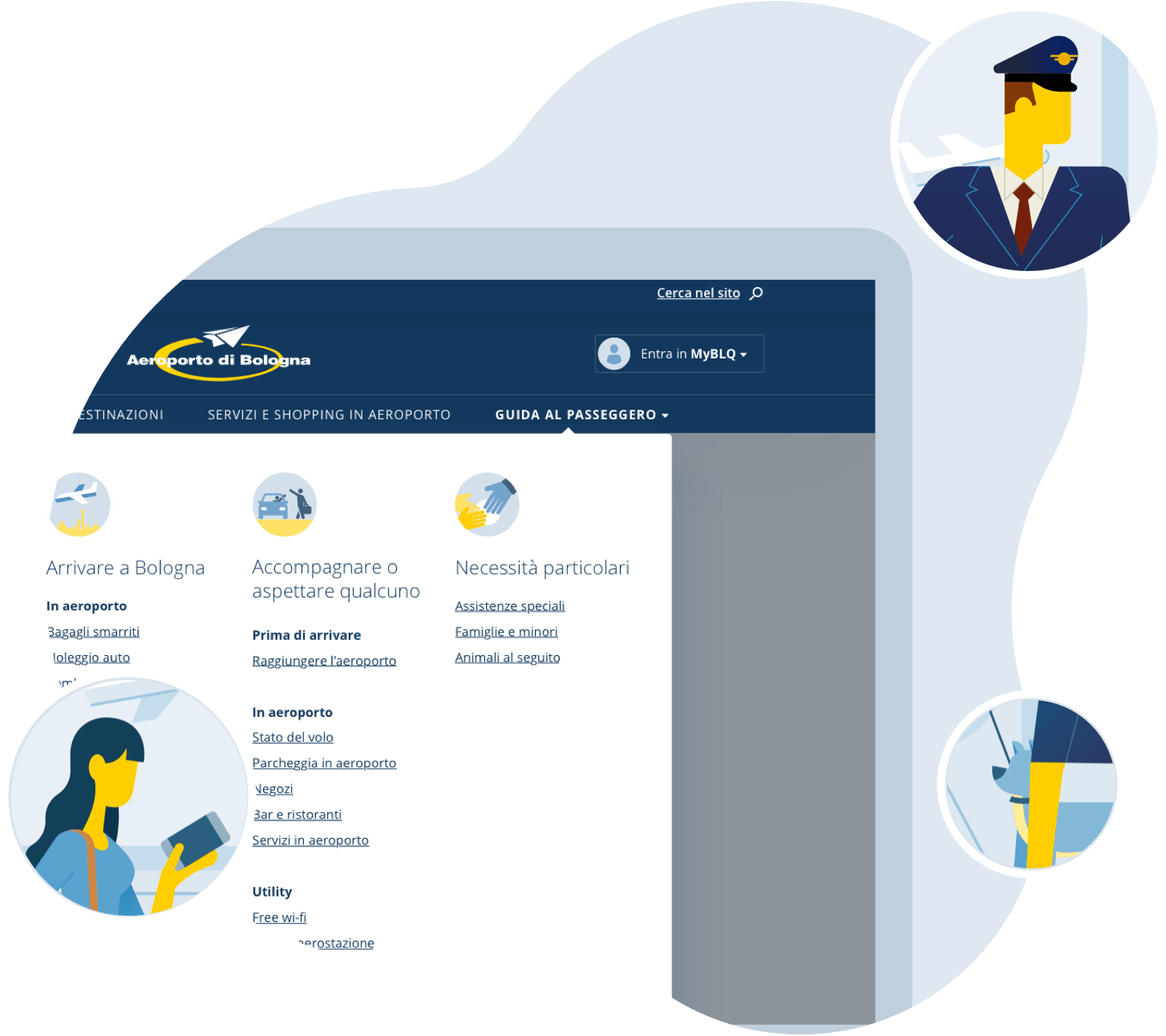 2. At the right moment
The right information at the right place
Every time you take a flight and you want to know whether your flight is arriving earlier, on time or late, where you can park your car, book the fast-track or simply how to kill time before leaving, you will find all the information in a single place: in your Myflight details of your flight.
And what if I'm on arrival or driving someone to the airport? No worries: Myflight answers all questions. A single place where you can have everything under control.
FIND A FLIGHT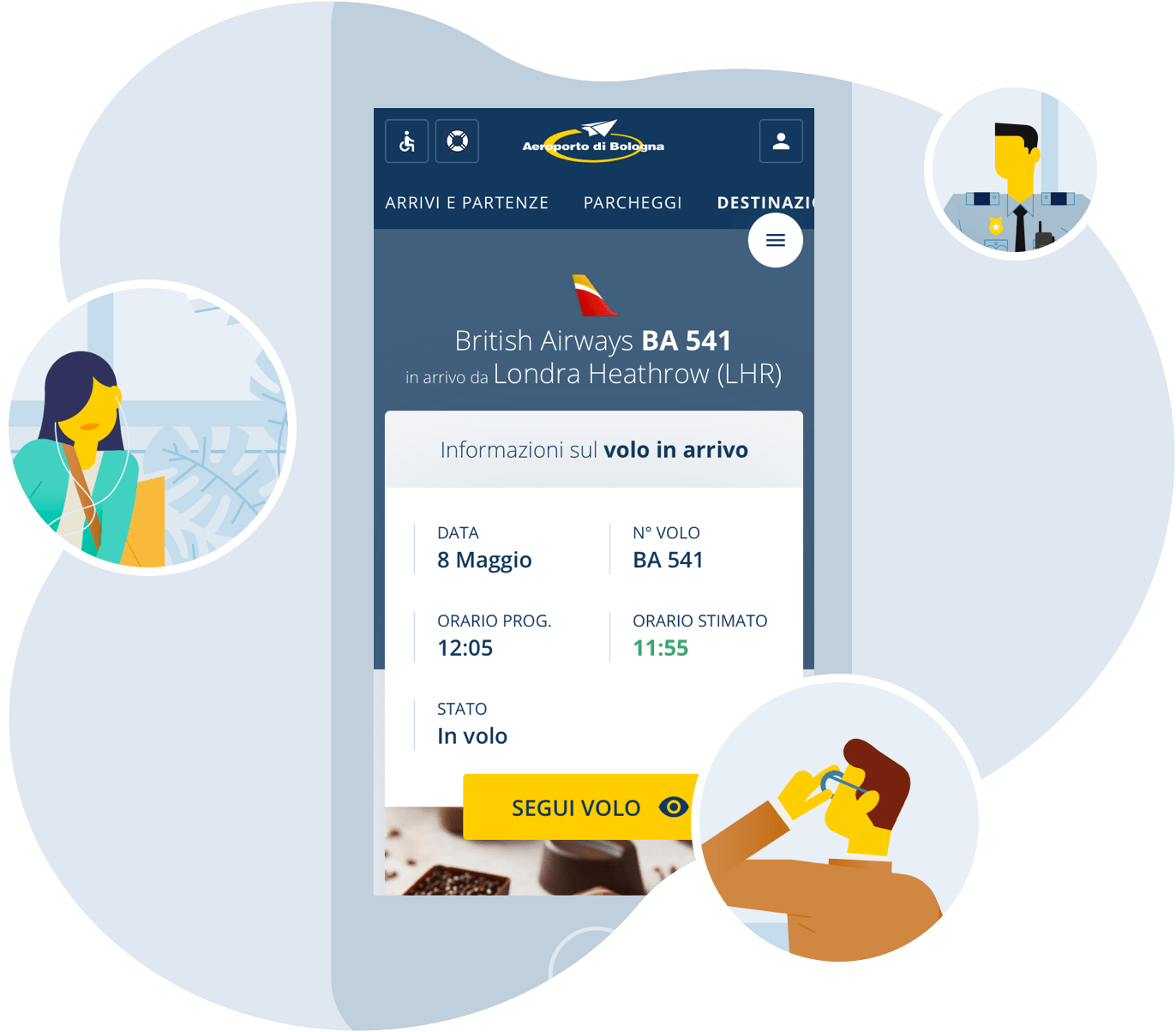 3. Before and after the flight
We have an answer to each one of your questions
Have your plans changed and do you need to ask for a refund for your parking? Want to find out which documents are necessary for your flight? You need to know how to buy a flight over the phone? We have an answer to each one of your questions. Apply to our new Customer Assistance Centre and you will find all the ways you can get in touch with us.
DISCOVER THE ASSISTANCE CENTRE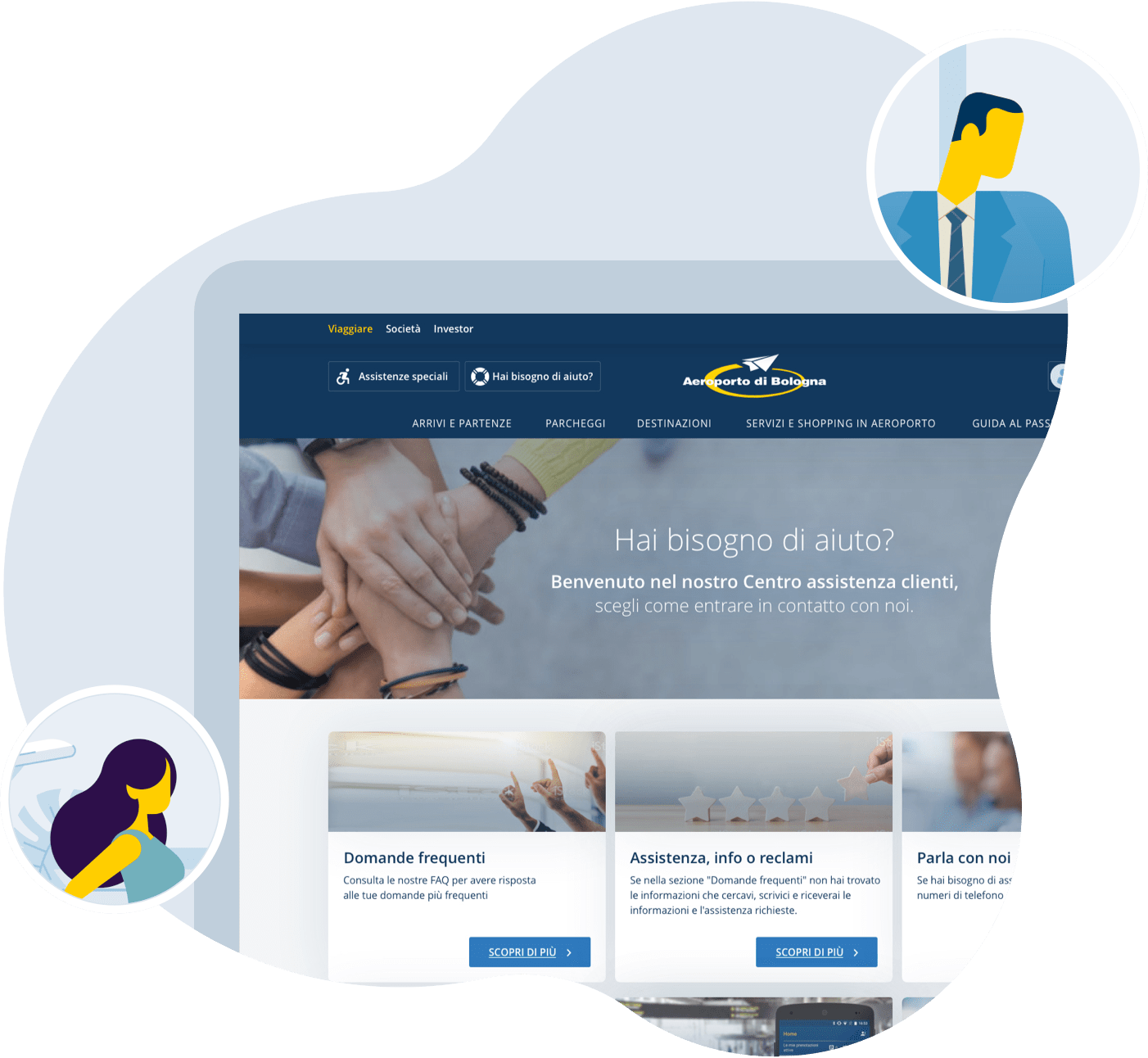 4. BLQ now
The airport in real time just by clicking
Are you about to leave and some heavy snow is forecast? A strike was announced and you don't know whether your flight will depart? Some renovations works and special closures are planned? Do not worry, thanks to the new Notification Centre you will be advised in real time about all important communications.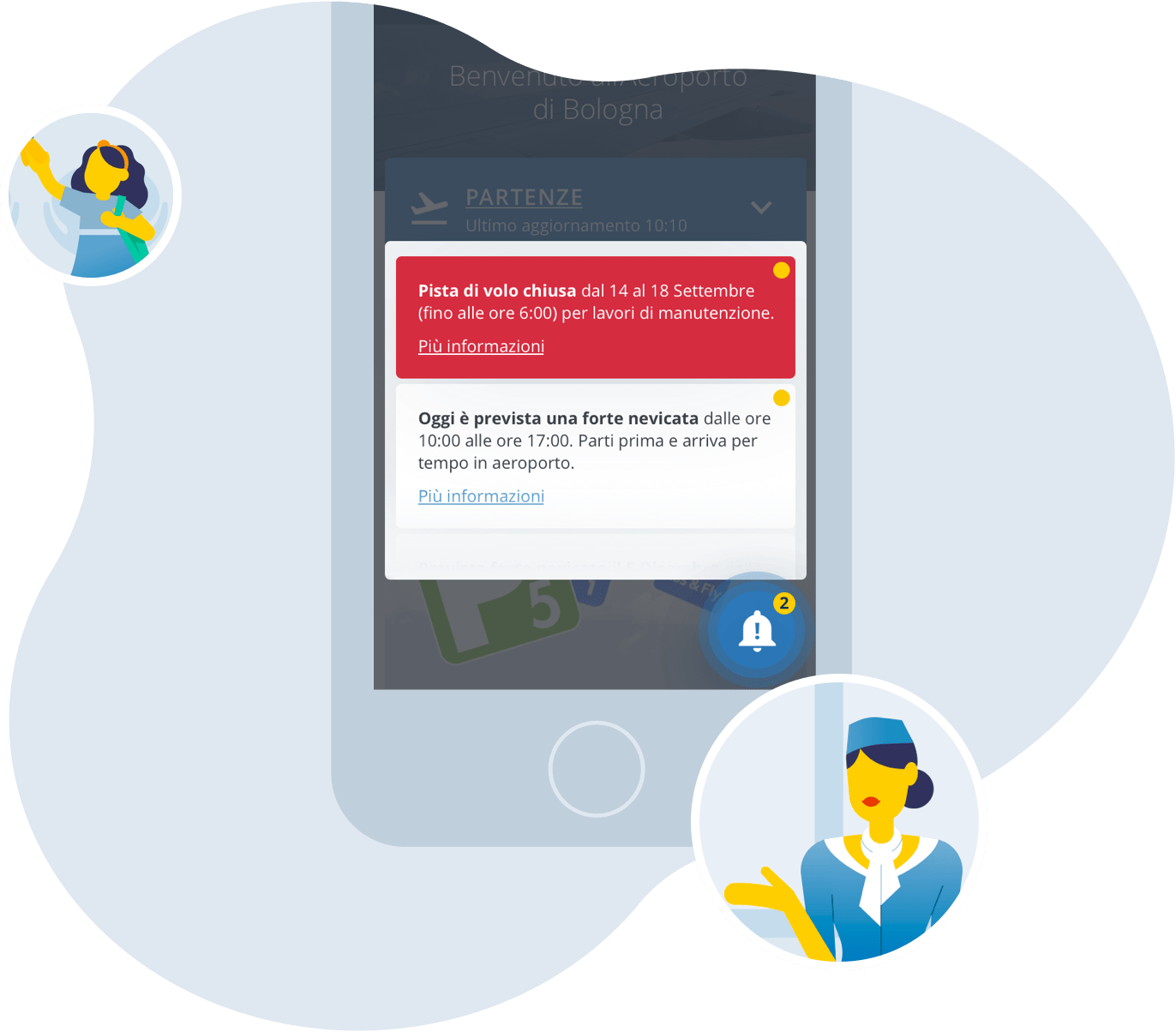 Your travel starts here...